Love at first listen... July 7, 2006

Evening Ocean's The Attraction is a breathtaking masterpiece that inspires complete and utter abandon into musical bliss. The styles shift from ambient to dance and from pure pop to mesmerizing electronica. This magical debut album was mastered by Don Grossinger, who previously mastered projects for Pink Floyd, The Rolling Stones and Faithless.

Music Sampler now at Amazon...

1. The Attraction
2. Senses Awake
3. Waiting For You At The Subway Platform
4. Ending (Open Your Eyes)
5. First, The Heights
6. Trusting You With Everything
7. The Note
8. Haze
9. Friday
10. Night Walk
11. Aurora (Sleepless)
12. Waves
13. Perfect Summer Sky
14. Going Home
15. Every Time I Say Your Name
16. Share Love (Until There's Nothing Left)

The Attraction instantly connects with deep currents surging from the center of energy itself and in dramatic clarity reveals a musical destiny. Piano moves at a mesmerizing speed, then awakens into a deep ambiance alive with mystery and building passion. The intensity of the desire leaves you pleasantly stunned.

Senses Awake is a surprising ancestral fusion, a mingling of earth and sky with days slipping by planets in an inspired soundscape that melts into sublime moments of anticipation. I was left speechless only awaiting the next note moving from earth into a mirror of sound drenched landscapes. This is perhaps one of the most beautiful pieces of music you will ever hear in this lifetime and as it saturates your consciousness you may wish to listen to it again and again. It is the most peaceful place my soul has ever been.

Waiting For You At The Subway Platform is a new world of beats and speeding blurs of metallic textures as the music takes off in a fast-paced alchemy. Each moment fully captures your attention as it propels you into vast open spaces.

Ending is a sexy pop tempo awakening where a master of moods leads you to lush ecstatic landscapes where cabs wait for lovers on rain-drenched streets. Symphonic and perfectly balanced, "First, The Heights," is a place where strings ascend in sensory swirls and build into a moment of silence.

Trusting You With Everything is stirring and beautiful, with inspired undercurrents seeking to draw you beneath into an underwater world. It is as if you are discovering sounds for the first time, uncovering a future of possibility.

The Note quickly follows in a sweet silky kiss of sound. Delicate in beauty, it creates the most sublime moment on this album. The dreamy quality leads perfectly into Haze where guitar creates a mood reminiscent of a walk outside beneath the stars.

The awakening in Friday is a world of percussion where dance beats create a club energy, but this can also be enjoyed for the dynamic strengths and surrender into sound.

To be lost within is to wander in Night Walk. This deeply sensual track moves in and out of reality. Film directors will fall in love with this instantly. With rapid pacing and exciting flourishes, you can truly walk into another world. Night Walk is a mingling of supreme beauty interlaced with moments of exquisite curiosity. Stunning and Revelatory! Possibly a vision of the future of music.

Aurora (Sleepless) mellows the mood and takes the pace to a tranquil open space as Waves delves into World Music and turns the album inside out.

The emotional beauty in Perfect Summer Sky perfectly captures longing and passion. Such magnificence is rare and it may provoke the deepest and most exquisite emotions.

Going Home defies inertia and has the feeling of a plane taking off to a mysterious destination. Every Time I Say Your Name is an angelic and awe-inspiring track that seems to reflect the album's soul. Share Love has unique mind bending sounds that complete this musical journey.

Evening Ocean is the most amazing musical discovery of 2006 and is a must-buy CD. The stunning artwork and photography by Natalie Shau will make this a collector's item.

The Attraction is truly love at first listen…

~The Rebecca Review
Aural Ambrosia, February 22, 2007

"Searching, I hear it call me
Knowing it's you I hear
The sweet embrace of you near
Spring night descends its sweetness on me
This late night stroll leading
With one thought on my mind..."
~Kiss to Savor

Sleepthief's "the Dawnseeker" slips into your world like a faraway dream and then it takes over your every waking hour as you find yourself lost in its endless intoxicating dream. At times mythological (Eurydice) and at other times modern (The Metro). The songs can at times sink deeply into an almost gothic romantic contemplation (Kiss to Savor).

"You Did a Good Thing" has an uplifting hopeful quality, while Kristy Thirsk's crystalline vocals are truly angelic and stunning within the celestial textures of "Sublunar." The silky sensual mood remains consistent throughout making this a perfect album to listen to while reading, say a novel. I loved listening to this while reading Broken Paradise.

If you love Lunascape, Balligomingo (Beneath the Surface), Zero 7 or Delerium or Kirsty Hawkshaw - Meta Message (she appears on The Chauffeur) you may find this intoxicating. If you love electronica, you may also want to take a romantic journey with "The Attraction" by Evening Ocean.

"Just say that you love me
Alone and silent face to face
just say that you need me
Those words that swallow this empty space"
~Just Say It featuring Kyoko Baertsoen (Lunascape)

~The Rebecca Review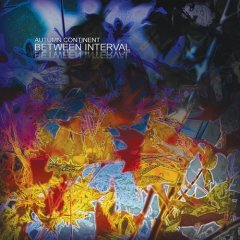 Autumn Continent - Between Interval
Isolated Ambience , February 6, 2007

Sublime, relaxing layers of sound sweep over you like the last warm breezes at the end of summer, rustling a few leaves. Spacious worlds warm into a delicate isolated ambience. This is an album to listen to when you are spending the night in a contemplative mood. Within the approaching silence there is a crisp hint of ice in the air.

At times "Hidden Wastelands" seems to almost disappear and then it emerges in a silky tribal infusion that leads to a sensuous warm soothing trance trajectory.

"The Tides of Time" draws you deeply into this album, saturating your consciousness with a deep sigh of peace. "Passageway" shimmers with long forgotten dreams and then awakens into new discoveries with a dark ambient wave and hints of falling stars.

The subtle pulsing energies in "Early Life Remainings" has a delicate hint of passion that breaks free into rhythmically sensual mood. The next three tracks follow this lead but mellow into warm rapturous infusions of intoxicating dreams. "Atrium" is a moody haze while "Autumn Continent 2" seems to embody a wistful longing. The mood is one of being completely alone and completely connected, as if your soul is wandering far away and has found peace.

"Between Interval" is the type of music you listen to deep into the night or while sinking into warm water or as you fall into dreams. This is relaxing music that still holds within its power an exciting revelatory element, the type that speaks softly of artistic elegance all while leaving you in a state of awe at the musical mastery.

~The Rebecca Review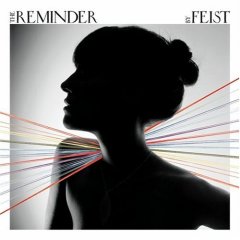 The Harbor becomes The Sea

, June 2, 2007

Sweet silky sweeps of melodious comfort introduce an exciting album in "So Sorry." Indie artist Feist seems to be returning to the heart of her music where her voice melts pleasantly with jangly flourishes and playfully insistent guitar. Her pacing captures your attention as a toy box of sounds almost makes this album feel more organic.

The album merges jazzy pop with folk sensibilities to produce a pleasant vibrancy that draws you subtly into an intoxicating experience. The interesting transition with sounds of someone running in a park blends "My Moon My Man" effortlessly with "Park." Here even sentimentality feels modern with an artistic warmth. The originality of the ideas slip into "Water" with a delicate sultry ambience that turns whispery. "Sea Lion" is much more adventurous and is more like cold water splashing in your face as it jolts you from your contemplative solitude. Feist then almost turns country in "Past in Present."

The album quiets and returns to contemplative lyrics as it turns sweetly sultry again and charming in "1234." Her silky voice turns breathy in "Brandy Alexander" and then strikingly clear in "Intuition." The harp is a surprise on "Honey Honey" and each song continues to amaze with creative appeal. The entire album feels like one line of the lyrics when she sings: "The harbor becomes the sea." This is an album of infinite possibilities with invitations into a memorable experience.

~The Rebecca Review
Azam Ali Elysium for the Brave
Exotic Worlds of Exquisite Beauty, January 26, 2007


"Waiting for the rain
For the skies lamenting
All around silence
Has its roots sunk deep

My longing lingers
My tresses twist
But in my isolation
All truth is empty"
~Endless Reverie

Azam Ali's poetic genius births itself into beauty as ancient strains of exotic memories weave spells of intrigue around her expressive voice. This is an album into which you may feel you are slowly immersed in a subtle warm intoxication.

The lyrics are mysterious and the moods are memorable escapes where haunting textures invite you into worlds in which you wish to live. Alluring and inventive with breathtaking atmospheres and tantalizing instrumentation, these elements make this album a moment of beauty that somehow wanders in your soul for hours after you listen to the music.

I love this escape from the ordinary into a musical fantasy. Azam Ali's voice is silk, rose petals and warm soothing baths scented with pomegranates and orange. The haunting intimacy of each track breathes new life into global fusion. The music produces some beautiful visualizations.

While listening to this album, I see her in a mist wandering along rivers in India, stepping into a temple infused with incense or walking through streets in an ancient city, her voice echoing through mysterious landscapes with an ethereal beauty.

The mood of this album is of a woman walking in moonlight with silk softly flowing around her as she walks in a moment of isolation. You can feel her soul walking into an ocean, finding treasure and then rising from the depths of her experience to breathe the intoxicating breathe of a life renewed. This is one of the most stunning albums I've ever found and I keep returning to this beautiful immersion of mystery.

"Waiting by the wayside
Of an endless reverie
Where all the things I run from
Are sure enough to find me"
~Endless Reverie

~The Rebecca Review




I adore your loneliness..., January 16, 2007

Intense and veiled, the first track builds into a ecstatic release and sudden closure. The mood is one of a dark forest near the ocean. The second song contains a certain dissonance that speaks of an emotional depth that is being unveiled. Static echoes turn to melodious revelations as the album starts to escape, although the vocals still seem to be swirling underneath a sea of haunted solitude.

"Moth Wings" is an inviting mystery. I wish this track was longer because it seems to embody escape elements I enjoy. The nostalgic elements in the next track leads into a spacious epiphany where Thomas Meluch still seems to be experimenting with his moody voice. The lyrics seem to present more of a mood than a story. You can feel the emotions even as you strain to hear the poetry.

Corpus Chant has elements of magic and memories. Coup de Foudre is intense and awakening in a psychedelic haze. Hirondelle melts and merges into a dreamy pop embrace and then shatters into space. Needle and Thread is gorgeous and has elements of kissing in a smoky room. R Coloring pretty much sets this album on fire and then disappears into a liquid reverberation. Patter is a wave of sound washing on your shore and creates a breathless heady feeling as if you are swept away into a moonlit night on a sea of fulfilled dreams.

Thomas Meluch's voice is too beautiful to be covered in a haze of hushed lyrics. I'd love to see him break free and emphasize his voice over the music. Opening the door to the world of these poetic lyrics would reveal a deeper emotional magic. If you enjoy the sound of a voice more that the lyrics then this album will more than likely sweep you into a state of anticipation.

There are some stunningly beautiful acoustic guitar moments that will leave you hungry for more. The melodies are beautiful and the lyrics would be amazing if they were center stage and not so encased in a misty forest dreamscape. Also, I think each track would benefit from a little deeper exploration because just when you have been introduced, you are left with a longing for more.

Listening to this album a second and third time seems essential and as the album reveals more of its intricate details (turning down the volume and listening to this album on regular speakers - instead of expensive headphones - reveals more lyrics), this becomes even more intriguing. Now that we have been completely teased with mystery, I hope the next album shatters expectation and the lyrics take a more prominent position. A fascinating debut album that reveals its subtle nuances to the patient heart.

~The Rebecca Review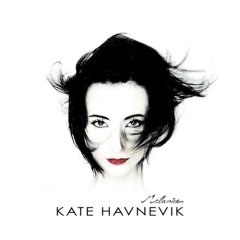 Mysterious and Exquisite... December 5, 2006
"There are no guarantees in life
Not for the present,
Nor for the future.
All I know is
That I'm here"
~Unlike Me
Norwegian singer and songwriter Kate Havnevik creates euphoric melodies within an exquisite world of electronica with classical appeal. "Not Fair" has darkly poetic lyrics where she shows the full range of her vocal expression. "Travel in Time" contains magical whispery sweet lyrics with hints of longing and ecstasy.
"Serpentine" has a classictronica appeal but what makes Kate Havnevik's songs ornate is the way she uses her voice. She makes the world seem more sensuous and like Björk, her voice becomes part of the musical landscape in a unique creative soul expression. Within the lyrics there seems to be a death and a rebirth, as if the petals of a black rose have been tossed across a sea of change.
"I go nowhere high
Go nowhere warm
Until you're by my side
Your hand in mine
And I've always known
You're like a feather
You go where wind and fire melt together"
~Nowhere Warm
"Kaleidoscope" has a similar appeal, but dives even deeper into delicate melancholy that suddenly awakens into more vivid revelation. From here, the album mellows sweetly into a deep relaxing contemplation. "New Day" is an awakening from the sleepy classical mood as electronica again takes the stage. Since Kate Havnevik is working on two more albums I can only imagine the directions she will take within possibility.
If you enjoy Zero 7, Balligomingo, Hooverphonic, Magnet and Imogen Heap, you will want this for your collection.

~The Rebecca Review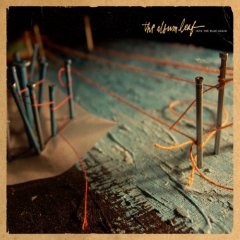 The Album Leaf Into the Blue Again
Edgy Ambient Fusion, January 10, 2007

Shimmering ambient meets translucent edge in a creative fusion with artistic appeal. An escape into satisfaction that leaves you filled with anticipation. The warmth is exciting and the casual coolness leaves you in mystery.

"The Light" purrs into life and then washes into liquid solitude in a reverberating perfection that opens up into "Always For You."

"Shine" is rigid and dreamy like ice melting into hot chocolate and wolves running through snow. "Writings on the Wall" is moody and revelatory with solitary violin haunting an emotional landscape with indistinct vocals. This song melts into "Red Eye" as notes echoes through cavernous underground chambers splintering off stalactites and diving into deep luminous pools. Crystalline textures dance with warm ambience echoing out in all directions. Once this haunting track takes hold of you it doesn't let you go and takes you on an edgy ambient fusion.

"See in You" continues the instrumental mood with snappy rhythmic beats that seems to blur out into a mellow soul tuning introspection. More like poetry than music, at times this is a study of tone.

"Into the Sea" is slightly more reticent than the previous selections and this creates an element of tension throughout as the track tries to break free. As if seeking a destiny, the song finally moves from swirling in circles to an exciting flourish. Ancient voices seem to be calling from faraway lands and then they dissipate into a silky wave.

"Wherever I Go" arrives and takes over in a moody orchestration and mellow vocals. The instrumentation is striking and ecstatic with an intriguing ending that makes your head spin.

"Wishful Thinking" is soothing classical piano in delicate notes echoing off concert hall walls and then this solitary intimacy warms to sweet winter lullabies. The violin is especially relaxing and this track seems to embrace a momentum that moves out of the deep cold earth into a sky of crystalline beauty. "Broken Arrow" has hardly ended when you feel you want to begin the experience all over again. Slightly addictive!

"Into the Blue Again" is exciting and ambient with worlds of textures and creativity to absorb. If you enjoy the instrumentation on this album, you will also love Evening Ocean's The Attraction.

~The Rebecca Review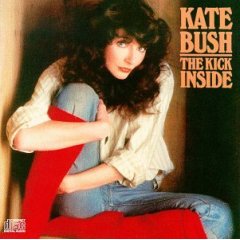 Beauty's Potency, January 7, 2007

"When I'm dead, I think I'll come haunt you as the sunset." ~Catherine in Wuthering Heights (1970)

Creatures from the ocean and forest are as comfortable dancing around Kate Bush's voice as the music that seems to spin a magic spell over the listener. As she sings "Oh to be in love, and never get out again..." you can feel her wistful longings.

I tried listening to this on my stereo and then another CD player and couldn't hear the lyrics as well as on my headphones. The clarity of her voice is exquisite on the K240 AKG headphones. They are worth buying to listen to this album.

Every word has a renewed clarity and the lyrics are wildly poetic and the way Kate sings gives me shivers. Her music has a highly creative appeal. This is the type of album you listen to with the lyrics in hand so you can experience every nuance and understand every element of the story. "Wuthering Heights" is especially beautiful:

"Out on the wiley, windy moors
We'd roll and fall in green
You had a temper, like my jealousy
Too hot, too greedy
How could you leave me?
When I needed to possess you
I hated you. I loved you too..."

If you enjoy music by Tori Amos, Sarah Brightman or Bjork, I'm convinced this will impress you. Kate Bush has a breathlessly beautiful voice that can be as smooth as honey or as sharp as ice. The clarity in her voice is stunning and this is not just an album you can listen to casually, this is a soul experience.

~The Rebecca Review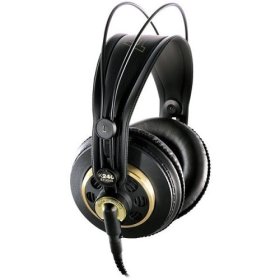 Enchanting Perfection, December 30, 2006

"It just ain't fair
This thing called Loving
When one's still there
And the Other feels nothing
I would have done
Anything for you
I still love you, Baby I do
All day I keep
From falling apart
But at night
When the sky gets dark
Tears from the Moon
Fall down like rain
I reach for you
I reach in vain"

Lunascape invites you into an ambient world of trip hop shimmering with mystery and revelation. Kyoko Baertsoen's sweet vocals have a sultry edge and velvety texture that dances as easily in the darkness as the light.

You can imagine the words of "Carolyn" drifting across an open sea or dream of listening to "Tears from the Moon" on a ship sailing to exotic destination.

"Your Shadow" is exotic and intimate with creative lyrics and slips of sound that seem to layer over each other in a dance of longing and unveiling. Kyoko Baertsoen's vocals are breathlessly beautiful and mingle exquisitely with enchanting lyrics.

"Shadow
Illuminate your soul
Illuminate your soul
Expose the shade
Liquefy your heart
Drown the pain
Fairylight of love
Fades away
The trifle above
Your Shadow
I can never see your
Shadow at night"

This finely crafted album is one that can appeal to fans who love everything from trip hop to ambient escapes. The songs range from darkly sexy to sweetly elegant, but always have a sensuous edge.

If you enjoy Balligomingo and Delerium, this should impress you. I've been beyond impressed and have listened to this album all week, more than once a day!

Highly Collectible! Look for their next album in the spring...

~The Rebecca Review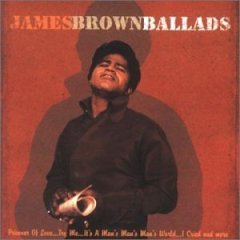 You mean the world to me..., December 28, 2006

Of all the James Brown albums I've listened to, this one is my favorite. The mood is consistent and all the songs invite you into a beautiful mood of romantic contemplation. I will admit when I hear "These Foolish Things" I get a little swept away.

James Brown's voice has such a depth of feeling and soul it is at times overwhelmingly beautiful. For someone to feel so deeply is in itself a thing of beauty and then to be able to express your desires and longings with such perfect clarity is stunning. This intimacy in his songs on this album invite you into a world you always felt you belonged to, but couldn't find on your own.

If James Brown's music has been a part of the soundtrack of your life, I think this album is especially meaningful. The selections not only capture the depth of the human emotional experience, the lyrics speak the soul's truth. In "Lost Someone" you can feel this complexity and heartache. James Brown's music is a comfort to the heart and I think this album is an especially beautiful legacy of love.

We already miss you beautiful soul...

~The Rebecca Review

Spacious Solitude and Interconnection, December 21, 2006

In this masterpiece of electronic modern art, BT invites you into an experience of visual and audio meditation. The mood is one of spacious mesmerizing textures that envelop and warm you from within.

It takes time to appreciate the experimental nature of the selections, but when viewing the DVD and listening to the music, it starts to become a journey where you experience beautiful thunderstorms while floating high above the earth in an almost haunting splendor.

Watching the DVD brought beautiful meanings to the music as a full moon sheds a glistening path of light over waves and doves fly across the moon that opens into a blinking eye. Fantastical creatures and robots float by on ethereal wings. The DVD tells stories in an almost mythical way.

BT takes his time to reach orchestral perfection and studies elements of chaos and harmony with a sense of elegance. The extensive tracks with animated short films make this seem more like an artistic experience.

I love the video of Good Morning Kaia where text floats across the screen as images of BT's adorable daughter creates a celebration of life. What a beautiful message of love, no child could wish for more!

~The Rebecca Review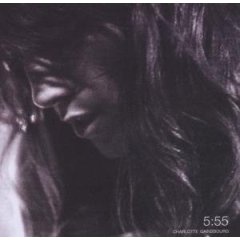 Secret Doors and Delicate Whispers, December 21, 2006

"I feel you all around me
You are everything I cannot see
As the ocean crawls onto the shoreline
So you lap at the edges of me"

Charlotte Gainsbourg's vocals are whispers of silky perfection. With a delicious French sensuality, she merges breathy lyrics by Jarvis Cocker, Neil Hannon and AIR with music by AIR. It is true to say she could sing anything and sound sexy.

At times the music does overtake her velvety vocals and in "Night-Time Intermission" she almost seems invisible except for giggles and silken nuance. At times the moods of her voice seem more important than the lyrics. The highlight is "Tel Que Tu Es" which is breathtaking.

Wistful and creative poetic lyrics make Charlotte Gainsbourg seem wise beyond her years and at times she reminds me of her mother, Jane Birkin on her Fictions album. Charlotte's shyness in singing, which is very attractive in a delicate way, will in no doubt give way to a full range of vocal ecstasy in future albums.

~The Rebecca Review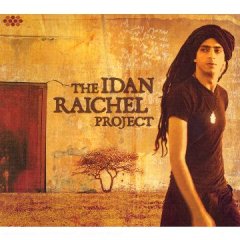 Idan Raichel , November 21, 2006

"From the depths I called out to you
Come to me
Upon your return, the light will return to my eyes
I'm not finished, I'm not leaving the touch of your hands
May it come and light up to the sound of your laughter

From the depths I called out to you
Come to me
Against the moon that lights your way back to me
They spread out and melted against the touch of your hands"

~Idan Raichel

Idan Raichel combines ancient traditions with modern technology to create enchanting rhythms that take off in the second track and melt with a warmth that is soothing and harmonious in beauty. At this point you almost fall into the music and let it take your soul on a journey throughout an emotionally satisfying album with lyrics in Hebrew, Arabic and Amharic

The musical influences range from Israel to the Caribbean. "Hinach Yafah" is a little hypnotizing. "Suvi El Beyti" has a surprising start with interesting echoes that add a very intriguing dimension with a powerful undercurrent of percussion. "Im Telech" is filled with longing and "Be Yom Shabbat" has spiritual beauty.

Of all the songs, I feel in love with the sound of "Mi'Ma'amakim." When you look up the poetic lyrics the song has even more beautiful meanings. I can't wait for more albums by Idan Raichel.

~The Rebecca Review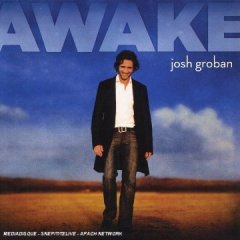 Romantic and Edgy, November 15, 2006

"And I never want to let you down
Forgive me if I slip away
Sometimes it's hard to find the ground
Cause I keep on falling as I try to get away
From this crazy world"
~February Song

There is no denying the beauty of Josh Groban's voice and his song writing reveals a profound reflective side we could feel was there all along. The lyrics on his new album are all deeply romantic and idealistic with sweeping lush textures and enveloping intoxication. It takes about three intense listening experiences for this CD to appear in its full beauty.

This offering is much easier to listen to and many of the songs are in English and this brings an understanding to the romantic nature of the music on a different level.

"She stares through my shadow
She sees something more
Believes there's a light in me
She is sure
And her truth makes me stronger"
~In Her Eyes

Josh Groban still seems to be finding his way to a definitive style and this is like a bridge from one form to another as he finds his way into song writing and tempering his powerful voice to convey his poetry.

"So She Dances" felt much more personal and Josh Groban captivates with heart-felt emotion and vocal ecstasy that melts the listener while you are on a visual journey. It is evocative and filled with longing.

"She moves with the music
The song is her lover
The melody's making her cry
So she dances
In and out of the crowd like a glance
This romance is
From afar calling me silently"
~So She Dances

"Machine" is a little edgy and exciting and "Now or Never" is sexy but with an element of intuitive understanding and Imogen Heap style. I like the way he says "now or never." "You are Loved" is breathlessly beautiful although the song takes off in unexpected places.

Josh Groban's voice seems to transcend any musical style and his beauty refuses to be tied down or captured. His voice is the music and I'm looking forward to more of his original lyrics on future albums. Like anything worth waiting for, Josh Groban's music appears more beautiful each time you play this CD. From the revelations in "February Song," it seems Josh is well on his way to finding his own style.

~The Rebecca Review
Exquisite with Romantic Appeal, November 14, 2006

"If you only knew
you could make your dreams come true"

Eternal love, haunting flute, guitar, piano, sweet sexy lyrics and everything you could wish for in a romantic dream of a collection of songs. Katie Melua's crystalline voice is like the comfort of cold milk from a cold glass after taking a bite of a rich chocolate brownie. Her voice is smooth, dreamy and satisfying.

Nine Million Bicycles has modern and nostalgic notes woven into a sweet fantasy of a song. When she isn't dreaming about enticing shy boys, she is poetic in her social commentary and delves into provocative concepts we face daily, but often fail to address.

I love the hopeless romantic concepts in "Piece by Piece," which is so true about trying to forget someone you love. Katie Melua isn't shy about getting downright sexy in some songs and her honesty is intriguing.

Most of the songs seem to embody a sweet country/folk mood with modern appeal. At times she seems to transcend the limitations of descriptions like adult alternative. She ranges from classical to country (On the Road Again) to jazz (Blue Shoes). She seems as comfortable alone with a guitar (Thank You, Stars) or on a stage with an orchestra. At times you can imagine she has walked out of an old movie and is singing a romantic ballad captured in a moment in time. "I Cried for You" has elements of ecstasy in a story of sadness.

"You're the one I love most of all..."

~The Rebecca Review
Musical High, September 30, 2006

Written without seeing movie...

Zach Braff weaves a world of extraordinary perfection in his selections for The Last Kiss. The album breaks into your consciousness with Snow Patrol's honest addiction revealed in "Chocolate." Joshua Radin's Star Mile perfectly balances the initial energy with "Pain Killer" as the album takes off again. Coldplay is a familiar comfort and presents a slow sweep of dream pop that leaves us ready to sink into a musical high with "Ride."

The Cary Brothers are an excellent choice to follow Coldplay. By this time I was more than impressed with Zach's intuitive nature for blending moods and following an emotive transition from song to song. You are led through a world of exquisite emotions and musical highs that gives a distinctive quality to Zach's albums.

It is always exciting to find Imogen Heap on a compilation album or any movie soundtrack and here she sings, melting into electronic textures as if there is no separation between her voice and the music. Rachel Yamagata's confessional style continues the revelations throughout the album. Ray Lamontagne really stole my heart in one song. "Prophecy" is a more edgy selection with darker contemplations and sexy rhythms.

Fiona Apple's sweet playful voice breaks the darker mood and almost brings a sense of frivolity and submission to reality. "Today's the Day" continues the mood of letting life take its own turns, following fate's wishes. "Chocolate Milk" almost has a carnival mood with a realistic awakening, like the artist is playing with fantasy in a lush ornate world of warm textures.

The Last Kiss soundtrack has a mature introspective flavor that is still exciting and ambitious all while delving deeply into the heart of life's conflicts and complexity. Truly this album does leave you with the feeling you experience after a long slow kiss. Buy this for the musical high!

~The Rebecca Review

Soundtrack for a Film by M. Night Shyamalan


Lady in the Water Soundtrack Review
Otherworldly Mystery and Suspense, July 26, 2006


Reviewed before seeing the Lady in the Water movie...

James Newton Howard creates rich textures that ebb and flow through mysterious ghostly sways that come alive in sheer orchestral magnificence. Suspense runs rampant throughout peeking out, hiding and then jumping at you in terrified grandeur (Charades).

You are constantly on your edge in a somewhat anticipatory elation only awaiting the next release into swelling waves of sound that happily drown you and then seem to evaporate into a magical and heart-captivating stillness (The Party).

Delicate perfection turns haunting (Charades). Unexpected chaos flourishes and then turns sublime. Ripples in the Pool is magical and playful at the start but retains a sadness in weeping piano that gives you shivers.

The Blue World has undercurrents that rise to the top, splashing and running from a dark background of subtle energies that turn deliciously ominous. Giving the Kii has a lullaby quality that is supremely peaceful and innocent until you hear the approaching ghosts swirling through your speakers.

Walkie Talkie retains this energy and moves forward with a certain persistence of desire. Cereal Boxes makes you strangely breathless. If you have so far managed not to chew your nails off, The Great Eatlon shows no mercy. Like a victory with great sorrow the splashes of sound drown you in emotion. Finally you can take a deep breath and there is a release of tension. Chaos and perfection mingle in a fantastic display of musical creativity as the pinnacle of the music peaks and entrances completely.

End Titles is a sweet flowing sigh of sound, sweeping you into a dreamy romantic mood. It is magnificent in idealistic opulence. You imagine all your wishes have come true.

~The Rebecca Review