Lancome Paris Dark circle under eye treatment.

Lifestyles Direct Remove unwanted hair with a magic wand. It is called
a cosmetic trimmer. Look for Tend Skin.

Makeover Studio Try on the latest salon hairstyles, hair colors, and cosmetics.

Makeup Mania Find the latest products on the market.

Male Health Center Information on male health issues.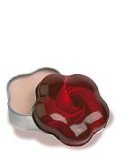 Warm Sensuous Rose, October 17, 2005

When I wear this fragrance it seems my husband hugs me about ten times more than normal. He seems drawn to me from across rooms as if this scent follows you around or is a aphrodisiac mist that captures attention in a warm soothing way. I like the warmth of the rose fragrance and it is easy to apply because it is a cream perfume.

I'm convinced there is something more than rose oil in this perfume. It has a subtle and intoxicating base scent that is somewhat elusive to describe. It may be similar to a very delicate lilac or maybe even a spicy layer of a secret ingredient. Whatever it is, it works and if you wear this perfume, you may experience more romance in your life.

Even if you just wear this for yourself, it might balance your moods. I find I feel comforted and more emotionally balanced while wearing this fragrance. It could be that I feel so relaxed while wearing this that I'm more approachable.


Mario Badescu Pink Drying lotion similar to D'arcy skincare drying lotion.

Maybelline

Great makeup at a great price.

Medic-Planet With over 250,000 words and 150 pictures, this is a online medical encyclopedia.

More

More than just a drugstore.

My Web MD Education on health issues and a variety of topics.

Nail Health Brittle Nail Solutions & Nail Problems

Naimies

Mecca for makeup artists.

Nature's Gate Beauty Indulge in natural beauty products that soothe the mind and heal the body.

Neal's Yard Remedies Soothing Skin oils and Refreshing Mists.

Kiss My Face Ultra Hydrating Moisture
Honeysuckle and Rose Scent, October 10, 2005


The Under Age Ultra Hydrating Moisturizer is one of the most deliciously scented products I've ever found. I think it is the combination of Honeysuckle and Rose.

You will want to use this all over because it is heady and addictive. The cream is readily absorbed and has a blend of organic botanicals. When your skin is feeling dry from the elements, this product can heal your skin fast.

Some of the ingredients: Lavender, Chamomile, Licorice Root, Yellow Dock, Red Clover, Olive Leaf, Sunflower Oil, Grapeseed Oil, Jojoba Oil, Honeysuckle Extract, Rose Oil and Borage Oil.

Not only does this product make your skin feel nourished
it also seems to balance the emotions.

~TheRebeccaReview.com

Noevir Skin care products with herbal ingredients.

Nutrio Online weight loss resource.

On Health A new way to look at our Health issues, nicely cataloged format.

Onze Direct

Purchase their excellent hand cream, hair mud mask or body scrub.

Origins Salt scrubs to smooth your skin if you don't want to make your own.

Pangeaorganics Chemical-free body products to rejuvenate the skin and spirit.

Peter Thomas Roth Has anyone tried the Silica Strawberry Body Scrub...
now where is my credit card! YUM!

Derma E Neck and Decollete Cream
Essential, January 7, 2007

Derma E creates product that not only impress, they are made with plant extracts and vitamins that heal and nourish the skin. The neck and décolleté cream contains DMAE, Alpha Lipoic Acid and C-Ester to increase firmness without irritating the sensitive skin of the neck and décolleté area. Peptides, marine plant extracts and botanicals are blended together to help the skin regain tone and you may also notice a little lift and skin radiance. This formula makes the skin glow, tightens and tones and calms.

This also contains macadamia oil, lemongrass extract and fragrant oils. If you enjoy this product, you may also want to try the Astazanthin and Pycnogenol face crème and the Pycnogenol Revitalizing Body Lotion. These products make your skin glow with a youthful radiance and will calm and soothe the skin. After one container, you may find yourself ordering another. I noticed an increase in skin tone after just one container.

~The Rebecca Review

Proactiv Solutions for troubled complexions. Look for Matte Skin Finish, Daily Oil
Control, Clear Skin Body Pads, Oil-Free Make-up Remover Pads, Deep Cleansing
Body Wash, Sheer Tint Moisture, Concealer and Renewing Cleanser.

Quit Net Help break the smoking habit for good. News about treatment methods.

RD Health Today's health answers from a name you trust.

Sonic Toothbrush New toothbrush and whitening system for around $100.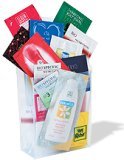 Space NK Apothecary Aromatherapy products.

Spa Finder Use code AMAZON to get a gift certificate while the offer lasts.

Start Sampling Treat yourself to a free sample and have some fun.

Self Care Take charge of your health.

Sensational Skincare Amazing Vitamin C Scrub you mix before using...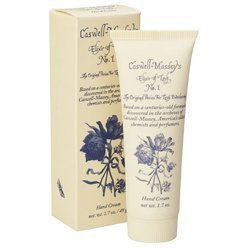 Caswell-Massey's Elixir of Love
Silky Love Elixir Hand Cream, January 18, 2007

Caswell-Massey is known for their body healing lotions and sensuous potions. The Elixir of Love creams weave a romantic web of scent with Jasmine, Lavender, Aremisia Absinthia, Egyptian Musk and Passionflower.

The hand cream is comforting and sensual and makes you feel more relaxed and romantic. it absorbs instantly and is the perfect weight if you want a hand cream that absorbs and isn't greasy.

The 1.7-ounce size is perfect for your purse or pocket. I keep one in my desk. The ingredients include: almond oil, grape extract, arnica extract and aloe.

You may also want to try the rich creamy lotion made with Shea butter, aloe vera, calendula extract, comfrey extract, sage extract and meadowfoam seed oil.

~The Rebecca Review

Sukisnaturals Try a Lemongrass Cleanser.

Sundari A collection of Ayurvedic inspired luxury skin care products.

Therabathpro Uniquely scented paraffin bath pearls. Lavender, Orange, Melon.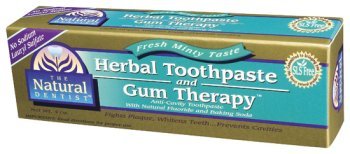 Word of Mouth, October 17, 2005

Is there a more perfect toothpaste? Even my friends tell me this is superior to the other toothpastes they have tried.

Ingredients: Calcium Carbonate, Vegetable Glycerin, Spring Water, Aloe Vera Gel, Sodium Carrageenan, Echinacea, Goldenseal, Calendula, Blood Root, Bee Propolis, Sodium Laurel Sulfate, Grapefruit Seed Extract, Essential Oils Spearmint, Sea Salt, Citric Acid, Sodium Bicarbonate

I think the salt, Aloe Vera and grapefruit seed extract are the secrets in this toothpaste. You will notice your gums staying in pristine condition and your mouth always feeling much more fresh than when you use other toothpastes.

The cinnamon flavor is a bit intense, but the minty flavors are just right.

~TheRebeccaReview.com

Thyme and Again Herbs Handmade pure and natural products.

Vitamin Shoppe A great source for all your vitamin needs. See my selections

WarmSpirit Herbal bath and body products with ancient Native American and African remedies. Look
for body butters, Calabrian Orange (orange-blossom scent) gift sets and soy candles.

Web MD

Medical resource for patients.

Yves Rocher USA
Beauty products from France. Definitely try the heavenly lavender foot soak!
Dreamy love..., October 17, 2005

Initially the pure Aromatics scent for relaxation can appear to embody a masculine cologne, but give it time to mellow and the sweeter textures appear to lull you into a sense of calm.

Applying this reminds me of hugging a man wearing a warm lemony cologne and then falling into a field of lavender blossoms. Both rather tempting actually ;).

I can see why this is not only relaxing, but somewhat sensuous. Once you try one product you will probably want the entire collection. You can order the massage oil for sensuous evenings or keep this by your bedside or in your purse for instant access to a new experience of more than pure relaxation.

There is a higher element to this and "initially" it might make you feel more sensual than sleepy. Then the relaxation takes effect in a dreamy way. The last few scents seem to be more like a powdery blend of herbs and warm sensations of sleep. If this was a powder, you'd want to sprinkle it all over your sheets.

The benefits of ordering Yves Rocher products is you always get a surprise and free items with your order. On my last order they send me a free bottle of cream worth over twenty dollars. Not bad for an order that was under ten dollars.

Ingredients: Pure essential oils of Lavender, Vetiver, Petit Grain Paraguay.

Honesty, this fragrance can make you feel a little in love...

~TheRebeccaReview.com

White Light Teeth whitening...

Whole Health MD A list of alternative approaches to health organized by condition. Also see...

Youthful Essence Microdermabrasion

Zitomer Fun site with a special section for spoiling your pets.
Glycolic Acid/Salicylic Combination Better than Benzoyl Peroxide , October 3, 2005

Neutrogena's Pore Refining Cleanser is actually a wonderful 1 Step Cleanse/Exfoliate/Refine product that is perfect for traveling. Why take three products when one will work very well. In fact, my husband brought this product home when I asked him to buy me a similar product and I'm even more impressed with the Alpha and Beta Hydroxy Formula than any of the formulas with Benzoyl Peroxide.

While I'm only testing this product at home, studies have shown that a combination of glycolic and salicylic acid is more effective than benzoyl peroxide. I read about it after I tried this product so my short time of personal experience proved the study was quite correct. Glycolic Acid is also found in many products sold to you by your Esthetician and it is known for stimulating collagen and elastin. It will even help to reduce acne scars and will keep dead skin cells from building up inside the hair follicles. Glycolic will also help the skin not to grow over the pores and so it prevents ingrown hairs. This product will be especially enjoyed by men who shave. Women will enjoy this product as it may prevent hormonal breakouts.

This product contains "Glycolic Acid" which seems to prevent problems and is derived from fruit, whereas Benzoyl Peroxide has to fix the problems caused by a lack of exfoliation. So, using a product with Glycolic Acid seems to keep my skin exfoliated. While there are gentle microbeads, you don't really feel them and this is much more like a facial gel wash than an abrasive cleanser.

This product impressed me so much I even sent a tube to a friend in the mail. Not something I'd normally do unless I was very impressed.

For even better results, try a cream with Glycolic Acid or look for Vital Sciences Glycolic Liquid Exfoliator or Skin Eternal DMAE Serum. There are also quite a few Glycolic moisturizers for face and body from Peter Thomas Roth and Reviva. I also love the Derma E Glycolic Facial Cleanser.

If you use a product with Glycolic Acid and one of the Derma E skin care creams or the Kiss My Face Under Age Organic Moisturizer, you should notice a much clearer complexion.

Other essentials include:

Derma E Tea Tree and E oil
Kiss My Face Acne Gel
Aroma Land Problem Skin Blend - Essential oil
Derma E Alpha Lipoderm with Green Tea
Derma E Age-Defying Day Creme
Derma E Clear Skin 2
D'Arcy Drying Lotion
Zia Sulphur Mask
Zia Papaya Peel
Derma E Microdermabrasion Scrub
Joey Pure Pores

Isn't having combination skin fun?

~TheRebeccaReview.com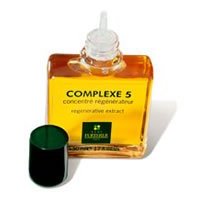 Rene Furterer Complexe Regenerative Scalp Conditioning
Activate Micro-Circulation, August 1, 2006

The emotionally healing benefits of orange oil and lavender become immediately apparent when you apply this to your scalp. If you can find someone to give you a head massage with this product, then you can truly relax. If applying this yourself, it works well as an at home hair treatment to nourish the hair follicles and promote healthy hair growth. You will also notice your hair becoming stronger and retaining a much deeper shine. The essential oils in this product help to activate micro-circulation which may cause a slight tingling and warming of the scalp. Leave this in for about 5-10 minutes and then wash your hair as normal. You may find you need less conditioner when using this product. Many hairdressers will use this product when giving a conditioning head massage and that is where I first found out about this product. I bought my first bottle the day I had the massage. I was that impressed and I keep buying this product.

~The Rebecca Review