= Victorian Love Story by the Sea

"You cannot imagine my suffering. My only happiness is when I sleep. When I awake, the nightmare begins." ~Sarah Woodruff
The first few scenes in this movie are so terribly sad if you have seen the movie at least once before. In the first few scenes all you see is a lone figure walking along the projecting sea wall (Cobb). Sarah Woodruff is looking out to sea for her lover's return. It is all so tragic. This story is set in the coastal town of Lyme Regis, famous for its fossils and now also famous for this movie.
The Cobb - it looks far more dramatic in the
movie and in the storm!
For some reason, the first scenes are so symbolic of the entire loneliness both the fictional and real character play in the movie. This is a film-within-the-film and the stories follow similar themes. You could almost compare the style of this movie to the more recent "Possession 2002."
The French Lieutenant's Woman was adapted from John Fowles' novel and is a parallel love story. One between forbidden lovers Sarah Woodruff (Meryl Streep) and Charles (Jeremy Irons) in the 19th century, and then a romance between Anna and Mike who play Sarah and Charles when the Victorian romance is not being filmed. It is confusing at first, but soon you are watching this movie five times and have no idea why. It is rather romantic!
Branscombe Beach

There are of course two endings, one for each story. I can't decide which I loved best. They are just both so overwhelming.
If you watch closely, you will see a scene where Sarah shows Charles a bit of her slip as she walks away. I always heard that meant a woman was looking for a husband. I didn't notice it until the fourth time I was watching the movie. Sarah is technically an unfulfilled romantic. She is quite dramatic and very amusing at times. When she is going into a very "serious" speech, it can at times become dramatic to the point of hilarity. You know she is completely in love with being a victim of fate. She also knows how to attract romance into her life with her various schemes. One is rather dangerous when she slips a note to Charles during tea.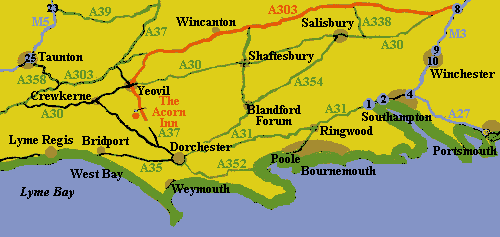 Lyme Regis Location
Charles is a curious soul. He finds Sarah to be a bit of a mystery and unlike other women he has met and courted. He literally hunts her down and watches this mystery as she glides through the misty forest by the sea. All Sarah wants to do is look out to sea and dream of a man saving her from her fantasy life as a "scarlet woman". Charles loses all interest in his "ammonite" research and is also "lost from the moment he sees Sarah." We feel mildly sorry for Ernestina Freeman (Lynsey Baxter) as she is so sweet and innocent and so deserving of love. Still, the girl can throw a pretty good tantrum! She is of course engaged to Charles.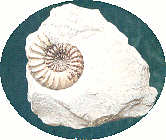 Ammonite

The French Lieutenant's Woman will haunt you long after you have watched it at least five times in two days. ;) I loved this movie so much more than Sophie's Choice. It has to be the violin music slowly drifting through the misty forests. It is all so mysterious. Meryl Streep also has such a fresh radiance in this movie. Her acting is simply fascinating in so many scenes.
Dreamy Victorian Romance.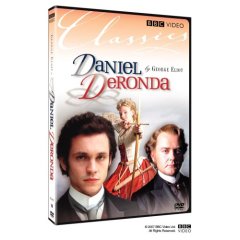 Daniel Deronda discovers his Destiny, February 14, 2007

Daniel Deronda is a fascinating character study as it relates to a man faced with two seemingly impossible challenges. He must realize his true calling and conquer his superficial desires to embrace a much more complex love.

The story unfolds in over three hours of lush settings, gorgeous period costumes and romantic vistas. Yet all the while the story is being told, you can feel the deeper connections between the characters. As you come to terms with their individual destinies, the beauty of this Masterpiece Theatre series reveals itself with startling honesty in a drama where emotions are mostly simmering beneath the surface.

Love as a commitment and love as a game reveals two contrasting worlds. This dance in a world of decadence turns into a game of survival, where the choices of the two main characters hold lives in the balance. One wrong decision and the fate of everyone around them is changed forever.

Daniel Deronda and Gwendolyn meet and mingle in a world of wealth, but in their hearts they long for a more challenging life fraught with conflicts only the soul can fight. Gwendolyn is in a controlling marriage, while Daniel is still finding his way in the world of love. Like a knight he seems to prefer courtly love to a long-term commitment, but this starts to change when he meets a beautiful Jewish singer who he rescues from drowning.

Gwendolyn's wild exuberance while horse riding seems to represent her inner tenacity and as it is only when she has been broken herself and then healed that she too finds her true heart. This series captures an excellence so few period dramas ever try to attain. At first chilling and calculating, this story warms to a shimmering brilliance.

"I shall be better for having known you." ~Gwendolyn

~The Rebecca Review