The 36th Masterpiece, May 14, 2004

Reviewer: The Rebecca Review

Girl with a Pearl Earring is a richly textured movie in which the atmosphere of 17th century Holland has been recreated with artistic precision. Within this detailed melancholy fantasy, various themes arise to make this story visually and intellectually compelling.

The Protestant daughter of a Delft tile painter (Griet) takes a position as a maid in a Catholic family. Her father has lost his sight in a kiln accident and she must find work to help support her family. Vermeer's wife, Catharina (Essie Davis), is in desperate need of help in her constant state of pregnancy. Essie Davis gives a spectacular and often heart-wrenching performance while Judy Parfitt is perfect as Vermeer's conniving mother-in-law.

On the first viewing many of the characters may seem to be in a trance, almost living out their lives in quiet desperation. What they seek to express is often only portrayed by a glance or an accidental touch. Griet is overpowered by Vermeer's chemistry on more than one occasion and the movie is almost a thoughtful portrayal of forbidden love steeped in a solitary stillness. The sound track instantly captures the deepest part of your soul and envelopes you in a fantasy of notes that are highly sensitive to the changing scenes.

From the moment you see Griet peeling onions in a dank kitchen, you know this is going to be an artistic movie. If you love cooking scenes, this has memorable culinary preparation.

It wasn't until the second viewing that I realized she was making a color palate out of the various vegetables. In fact, it is very easy to miss a variety of significant details because the scenes are dark and mysterious. After watching this movie three times I realized how many details you miss if you only watch this movie once. It is truly like a slow moving painting that reveals the inner workings of a 17th century household. Of course the focus is an art studio, which serves as an escape from the harshness of life in Delft, Holland.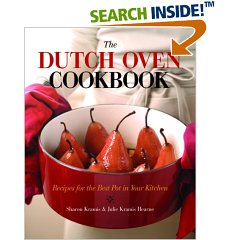 While Johannes Vermeer (Colin Firth) enjoys a studio filled with light, the rest of the house seems dark and cloistered. Only during the "birth feast" scenes do we begin to appreciate the beauty of candlelight and the flickering of the candles is sumptuously filmed.
Griet's choices and attitude towards life are unexpected and therefore misunderstood by most of the characters. Vermeer's wife and children display a hatred and jealousy that seems to stem from their own view of the world. Griet truly does take on the role of a Dutch Cinderella for much of the movie although the prince is a much more realistic choice. Despite her exhaustion from enduring menial tasks, she endures the daily chores in order to experience the pleasures of occasionally mixing paint in a sequestered setting.
Vermeer instantly recognizes Griet's potential, all while being highly amused by her child-like appreciation of his complex world. Even Vermeer's patron views the world as a reflection of his own inner torments. He assumes Griet and Vermeer are acting out their baser impulses. In fact, Griet almost takes on the role of a sacrifice in order to help support Vermeer's family.
The almost surreal ear-piercing scene seems to be a pivotal point in her change from maid to woman and also observe how Vermeer holds his wife's hand after she tries to destroy a painting. Both women seem to play occasional roles as the sacrifice for their family's survival. Griet seems to find comfort in the arms of local butcher boy Pieter all while her heart is lost in an art studio. She seems to be unconsciously seeking a higher existence all while realizing her heart may never permanently live in the heaven of a highly aesthetic existence.
This movie is one of the few literary adaptations that will mysteriously cause you to want to go find the book and discover all the secrets of the unexplained and often shadowy events shown on screen and never fully explained. Oh, and if you turn on the subtitles, you can read additional lines that cannot be heard on the DVD.
Colin Firth's acting will steal your heart and there are rare moments where you can actually imagine all the feelings and desires of the characters. Brief moments of humor during the "camera obscura" scene are a relief from the sheer torture of unfulfilled desires.
I spent some time thinking about Griet's name. Grit can be responsible for causing a pearl to form, although pearls do form from food particles and other irritants. Grit is not far from Griet and Griet is definitely a catalyst for the creation of a physical pearl (the painting) all while almost literally becoming a pearl cast before a swine. The scene of her hair flowing about her shoulders also reminded me of Botticelli's Birth of Venus.
While the butcher's son Pieter recognizes Griet as the pearl he wants to possess, it is Vermeer who seems to recognize Griet's ability to be the "grit" that will cause him enough pain or inspiration to create salient art. He seems to invite her into his shell/studio and there she is allowed to create, inspire, experience, learn and dream.
While many may see the artist-muse relationship between Griet and Vermeer as one filled with sexual tension, I see it more as a relationship of mutual appreciation which leads to love. Griet and Vermeer share a world they both understand. Together they create enduring beauty and that in itself is intoxicating.
One of the most beautiful moments in this movie is when Vermeer shows respect by not "casting" Griet in the role of maid for his lecherous patron Van Ruijven. Not only does he take financial risks to protect her reputation, he values her presence in his life and literally tears up his house to find an item she is accused of stealing.
Peter Webber has created a lasting work of art that could almost be considered to be the 36th masterpiece.
~The Rebecca Review