I think of you night and day..., March 16, 2004

"Anything less than extraordinary is a waste of my time." ~Frankie

From the surprising subtle intensity of the black-and-white opening to the casual softness of the ending, this movie is a masterpiece. There is an immediate sense of familiarity and if you love being absorbed into a character's world, Frankie will take you into her mind.

Frankie (Ione Skye) has a longing for the poetic life. While working in a San Francisco cafť, she bides her time until she can pursue her acting career in Los Angeles. I was amazed at how interesting a movie can be when most of the scenes are filmed in the coffee shop or Frankie's bedroom. The set is beautiful, but the script takes center stage and at times it can be rather mesmerizing.

Frankie's best-friend-acting-pal Jennifer Aniston adds an adorable sensitivity and there is a scene where she is comforting Frankie that adds warmth to their friendship. If you like "Friends," I can almost guarantee you will love the "close circle" in this movie. The character development shows a deep understanding of human interaction and the meeting of the minds is intriguing to say the least. The various elements of the soundtrack, including Frank Sinatra's music could not be more perfect. The music blends scenes perfectly all while creating a subtle intimacy.

Up until the time Frankie and Sir David (Mackenzie Astin) meet, the entire film is without color. I didn't even notice the lack of color at first, but suddenly you see David's blue eyes. This was quite intuitive as when you fall "in love" the entire world seems more colorful and the world literally sparkles with life. They take this element of the blue eyes and weave it through the movie in various ways. This movie has two of the most romantic/caring scenes I've ever seen.

There are quite a few laughs and listening to Ione Skye say just about anything might be audible bliss. That thing she does with her right eyebrow is kinda sexy. She quotes Aristotle, recognizes quotes by Tennyson and can whip out quotes in an enviable fashion. She also loves a challenge.

Once Frankie and David realize they share a love for writing they develop an instant connection and the chemistry is definitely working in this movie. It goes beyond casual infatuation to something akin to a deep mind connection with the added benefit of passion.

I love the physical comedy as much as the surprisingly witty script. When playing Scrabble, Frankie says: "David, you better hide your letters, I tend to glance." Just the way her body moves inspires a sly smile or laugh. When David and Frankie walk on the beach, David says Frankie is living in a dream world and she says: "Don't I wish."

You could lose sleep yourself because you might want to keep watching this movie night after night. I became a bit addicted to the way this movie reveals new elements on each viewing. You might also want to get a few doughnuts and a cup of coffee before you watch this movie. Otherwise, those doughnuts on the counter will make you rather hungry.

After watching this movie, I went out and bought something pink and had my hair dyed darker. Now, if only I had a photographic mind. I collect quotes, but spinning them off the way Frankie does is sheer fantasy.

"Dream for an Insomniac" is steeped in intellectual romance and the dreamy script is at times rather sexy.
Dreams for an Insomniac - Ways to Get to Sleep Fast
All too often you donít expect to be staying up all night and it happens again. How can you get to sleep fast when staying up all night is not an option? Here are a few of my favorite ways to drift off into dreams. Sometimes I donít mind being up all night writing or reading, but when I have to get to sleep, this list of items is essential to my happiness.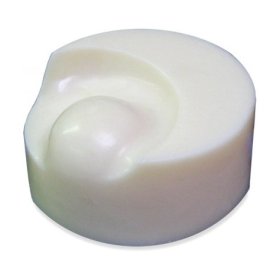 Sleepy Head Massage Bar Please check www.Lush.com
for availability - Sleepy Time Massage Bar
Dreamy Sleep, December 10, 2006

The LUSH Therapy bar is still a favorite skin soothing massage bar that melts over your body like chocolate on a warm day, but it much sexier.

The Sleepy Time massage bar is also made with cocoa butter (melts onto your skin more sensuously than a massage oil) and contains: shea butter, horsetail herb extract, lavender oil, ylang ylang oil, fennel oil and other oils used in perfumes. The scent is relaxing and sleep-inducing and along with the Golden Slumbers bath ballistic you can drift into a dreamy sleep.

This bar can be used on your head or shoulders and can be massaged into your scalp. The result is a more restful night's sleep. Lavender also encourages wonderful dreams. During the day, you might want to use some of this on your hands to moisturize your skin and help you relax a little.

~The Rebecca Review

Sleep Pills that taste like candy..., March 26, 2006

Moon Drops define "sweet sleep." Not only do they help you sleep, you will be well rested when you awake. These are some of the most effective sleep pills I've ever taken and they taste delicious. Which is why you want to keep these hidden and away from children. They look like white mints and taste sweet which makes them tempting.

Ingredients: Natrum muriaticum 30x, lycopodium 30x, ignatia 30x, ,nux vomica 30x, arsenicum album 12x, gelsemium 12c, chamomilla 6x, coffea cruda 12x, valeriana 12c, oil of vanilla, sucrose, gum tragacanth, corn syrup.

So happy they are selling them online because they are difficult to find. The vanilla flavor is very pleasant and I remember to take these, unlike other pills that you have to swallow or hold under your tongue. So, the comfort factor is very high and they seem to not have any side effects. The Chamomile and Valerian seem to be the ingredients that make this product a success.

~The Rebecca Review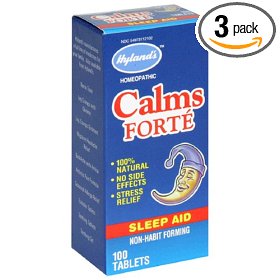 Non-habit forming...., January 15, 2007

We all go through various situations which put us to the test. When traveling, I won't leave the house without these pills and Bach Original Flower Essences Rescue Remedy.

You can also keep these in your purse for when your friends and family are going through stressful times. Here, take a few of these. These are safe for children and you only need 1-3 tablets for the temporary treatment of nervous tension and insomnia.

Non-habit forming. You only have to take these when
you can't sleep.

100 tablets.

While these are calming - Try Valerian to really knock yourself out. Sleepytime Extra tea has Valerian.

~The Rebecca Review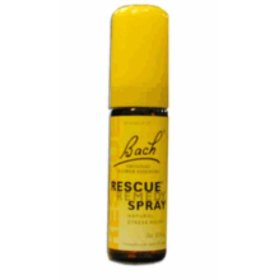 Calms Nerves, May 7, 2004

You know how you feel after you take a deep breath and you feel like there are no problems in the world? Yes, a rare feeling. This product can almost instantly give you a worry-free break from life as we know it.

After reading a few books about Dr. Bach's discoveries, I wanted to find out if these remedies really worked.

Ingredients
Active Ingredients: 5x dilution of: Helianthemum Nummularium HPUS, Clematis Vitalba HPUS, Impatiens Glanduliferia HPUS , Prunus Cerasifera HPUS, Ornithogalum Umbellatum HPUS. Inactive Ingredient: Alcohol

This remedy is made from five of Dr. Bach's original 38 Flower Essences.

Cherry Plum - Fear of mind giving way, verge of a breakdown

Clematis - For the tendency to "pass out"
Impatiens- For irritability, tension and fidgetiness
Rock Rose - For frozen terror and panic
Star of Bethlehem - For trauma and shock

By putting this product under your tongue you get fast relief and a calm feeling that melts you into peace. I now keep this in my purse and carry it with me incase I start to get stressed out in any situation.

Warnings: Keep out of reach of children (27% alcohol). If pregnant or breast-feeding, ask a health care professional before use. This product has been used to ease labor and has been used to calm tantrums. I personally haven't had a princess tantrum since I started taking this product. ;)

Directions: Take 4 drops in a small glass of water. Repeat as necessary. Can also be taken by placing 4 drops directly on or under the tongue.

Indications: For relief of occasional stress. Free from artificial additives and suitable for vegans.

Can be used for:

Accidents
Emergencies
Traumatic Situations
Impatience, tension and pressure
Tantrums
Sleeplessness
Sudden Bad News
Family Problems
Bereavement
When feeling stressed out about flying
When feeling stressed out about meeting new people
When feeling stressed out before an exam
Before going to the dentist
When dealing with a grumpy person who is driving you insane
When dealing with other people's high-stress level
Going Christmas Shopping - except maybe only if
someone else is driving.

Why would you ever want to be without this remedy? I love it. It is available in a dropper style and a spray style.

Made in England.

Also look for: Hyland's Calms for Nerve Tension.

Life is stressful but there are natural remedies to help you keep your cool.

~The Rebecca Review

Eases Shoulder and Neck Tension, November 24, 2005

This long-lasting aromatherapy hot/cold pack will literally last for 10 years or more. The investment in your health and comfort level is well worth the price. The polar fleece cover makes this warm and cozy, while the black cloth on the other side makes this pack radiate cold better when the pack is put in the freezer. So, you can use this in the winter or summer or anytime heat/cold is needed.

To heat, put in the microwave for 2 to 3 minutes. To cool, keep in freezer until needed. You may want to put this in a plastic bag first if storing in the freezer.

Over the years, the aromatic spices and herbs seem to retain their scent and the rice never seems to dry out, which is quite amazing.

Ingredients: Rice, cinnamon, cloves, allspice and black pepper.

This truly will relax tense shoulders when heated in the microwave. Can also be used on lower back if you are laying in bed on your side because of the shape of the product.

~The Rebecca Review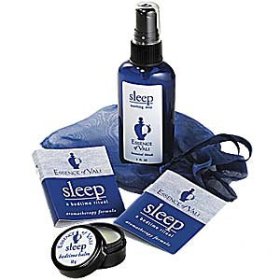 Relaxing Sleep with Essential Oils, January 7, 2007

The Essence of Vali Soothing Mist for Sleep is an exotic lemony forest of scents with an instantly relaxing result. One inhalation and you feel calmer. Spray this on your pillow to fall asleep fast.

Essential oils of lavender, cedar, marjoram and ylang/ylang are blended to create a calming sensory environment and you can put a few drops of the oil on your pillow.

I use this in combination with Hyland's Calms or Bach's Rescue Remedy for a good night's sleep. This set has the option of mist, balm or oil - which makes it perfect for any application.

~The Rebecca Review
Sweet Sleep, March 26, 2006

DermaE is a company specializing in products for a wide range of skin conditions. They also produce two wonderful soothing herbal transdermals.

The Calm blend transports you to a land of blossoming Champaca trees and waving fields of daffodils. Narcissus is the botanical name for the jonquil or daffodil and Champaca Absolute is a famous fragrance that is obtained through a distillation process and a maturation process that includes storing the oil in leather bottles in a dark, cool place. Champaca is also antiviral, antiseptic and astringent.

The blending of Champaca and Jonquil also reminds me of the tea served in Chinese restaurants. There does seem to be a hint of orange blossom, clary sage and rose mingling within the calming warmth of this fragrance.

The Michelia Champaca Alba trees are native to China and Southeast Asia and are propagated by air layering. A fascinating process by which a new plant is obtained through the removal of a ring of bark on a branch. This section is then wrapped with presoaked sphagnum moss. Amazingly enough, roots start to grown through the moss, you can then cut the branch from the tree and plant it to produce a new, large plant with glossy green leaves.

Other Uses for Champaca: To relieve headaches, soothe irritated skin, calm emotional upsets and alleviate depression. The fragrance is very uplifting and calming and has a sweet tea-like fragrance. You can create your own massage oils by blending this calming oil into a bottle of Jojoba or Sweet Almond Oil. I like mixing this oil with additional Vitamin E beauty oil.

Ingredients: Jojoba oil, Sweet Almond Oil, Tocopherol Acetate (Vitamin E), Champaca Absolute, Jonquil.

This formula was designed to reduce anxiety, panic, nervousness, fear, agitation, irritability and anger. You can apply 1-3 drops above the midpoint of the eyebrows before doing yoga, meditation or stretching for a calming session. Bach's Rescue Remedy is a blend of flower essences and is a nice companion to the Calm oil. If you enjoy naturally scented products, the DermaE Vanilla Bean Cleansing Mousse is absolutely delicious and is even has anti-aging benefits.

Also try Crunch Candlelight Yoga and Yoga Zone Flexibility and Stress Release to put you into an advanced state of absolute calm. Yoga is the only permanent solution I've found to reduce stress to the level where you can fully relax into peace. The Calm formula is also perfect for the evening as you drift into sleep.

~The Rebecca Review
Relaxing Yoga for the Evening, January 16, 2004

This workout is visually stunning. Fuchsia mats have been spread around a wood floor in a room filled with vanilla candles. The candles are on the floor, up on stands, simply everywhere!

The curtains flow gently between brick walls and in the background you can see an opaque glass window. Sara is wearing a beautiful blue top while everyone in the room is also wearing colors of equal beauty. Imagine violet, lime green, lemon yellow, orange and powdery blue.

This workout reminds me of yoga in a temple. There is a spirituality about the entire workout that is different than the outdoor workouts or more strenuous vinyasa type workouts. This video tends to encourage you to relax more and look inward to encourage your inner beauty.

The purpose of this workout is to teach you to relax at will. Halfway through the workout, I was ready to just climb into bed and sleep blissfully until morning. The music and candlelight allows the tension to drain from your body as you breathe deeply.

The instructor has been doing yoga for a long time and she says learning to relax at will allows you to be in control of your energy. With Sara Ivanhoe giving you gentle instruction, you can stretch your way into tranquility. I loved her instruction, it was calming and you can see her inner beauty, calm and love for yoga.

Some of the poses include: cat pose, arch curl, side stretch, downward dog, sitting twists, tree pose, butterfly stretch. You won't have to worry about doing the Chaturanga or anything that is stressful, fast or complicated. These poses melt the body into sleep and must have been chosen to release tension and improve balance and flexibility.

You will need a sticky mat, a towel and a cushion. A strap can be used to help you move further into some of the poses.

If you enjoy this workout, you might also want to take a look at MTV Yoga with Kristin Mc Gee, Ali MacGraw Yoga Mind and Body or Bed Top Yoga, which is a tape.

A Gentle Yoga Routine for the evening before drifting off to sleep. A definite "must-have" yoga video for your collection. As a bonus, there is an energizing workout too.

~The Rebecca Review

Lemony Luna Candle


Dreamy Lemon and Lavender, January 17, 2007

Warm and lemony, the Luna candle is also infused with lavender to make this a cozy summer night escape. The lemon fragrance is more like a lemon herb tea, but with lavender oil it has the appeal of lemon blossoms and warm beach breezes. If you love sitting outside at night looking at the moon, then this may appeal to you. Less scented than some of the other candles, this doesn't overpower your senses.

~The Rebecca Review

Encourages a Blissful Sleep, January 21, 2004

"Yoga for Urban living is designed to work around your schedule." ~Hemalaya Behl

The titles of the Yoga for Urban Living workouts are amusing and this one is no exception. When they say: Evening Bath - they mean it. You know how you feel when you have a nice warm bath before bed? Well, this yoga workout will have the exact same effect. I'm not sure if it is just the poses or the music that helps you relax into a deep level of peace. The truth is, I feel blissfully asleep while in the relaxation pose and now I know that I should probably climb into bed at that stage. This "evening bath" workout is definitely for the time right before bed.

Hemalaya Behl's Yoga workouts allow you to create your very own yoga sanctuary. Her workouts embody the spirit of yoga. The purple walls in this workout speak of relaxation and the wood floors and plants place an emphasis on natural materials.

The exercises start with "OM" and as the word vibrates through your entire being, you will quickly abandon all worry and fear and sink into a state of serenity. There are a few gentle twists and then you start to breathe away your tension and stress. This is mainly a floor workout where you spend lots of time in each pose and there is no rush, no place to go.

Hemalaya Behl has a very casual approach. In fact, she is talking you through the entire workout "from a distance." She doesn't actually speak during the workout, but her calming voice drifts in and out of the soundtrack. If you are finely tuned and ready to move as soon as an instructor tells you what you will be doing next, relax into this calming series of exercises. There is no rush, no place to go, just breathe.

Hemalaya also includes a variety of authentic moves and creative poses. I find her instruction style to be very calming and she has a beautiful spirit. You will recognize most of the yoga poses. Spine stretch, leg stretches while on your back, spinal lift, relaxing rolls from side to side, youth postures (fountain of youth - I had no idea my body could do this pose), resting pose (definite challenge pose you can work into over time), chest-opening poses and full-body stretch.

The pace is just slow enough to relax and just fast enough so you don't get bored.
IDEA: I think you can enjoy this workout even more if you place a blanket or down comforter on the floor and then put your yoga mat on top of the blanket/comforter. Having another comforter for the relaxation stage adds an entire new dimension of luxurious comfort. Then, fold a towel in half and place it in the middle of your mat. This gives you more "comfort" during your workout. I find it is easy to move the towel, but I really enjoy the feeling of a soft towel under my feet instead of always feeling the cold "plastic" feel of the yoga mat. Doing all this might seem like too much extra effort, but when you do the Urban Living workouts, you are really creating a mood and a place for your soul to escape and your body to relax.
Well, I've completed all of Hemalaya Behl's workouts and really hope that she is making more. I love them all and enjoy the authenticity of the practice and her beautiful spirit and radiance. Her voice is calming and that is very important for a yoga workout.
You might also enjoy:
Morning Quickie and Daily Connection. With the three main workouts, you can create three different places of peace for various times of the day. When I want to fall asleep fast, "Evening Bath" is going to be my choice!
Highly Recommended.
~The Rebecca Review
Cape Cod Beach House Fireplace, January 9, 2007

The Video Fireplace is a very simple fireplace that remains consistent as there is no decoration, scene variations, "pans and zooms" or music to select. Once you put in the DVD, all you do is press play. That makes this DVD interesting if you don't want to spend time selecting various moods and simply want a fireplace. I did notice that the speed of the flames seems to have been enhanced (they claim it is the way it is filmed), although I only notice this when I look at the TV.

Mostly, I just have this on while reading and it creates a warm glow in the room. If you love having a fire, but don't want to deal with cleaning out a fireplace, then this is a perfect solution. I've tried out a variety of fireplace DVDs and this one is the most practical. The birch logs crackle and pop and make you feel like there really is a real fire burning. 5 stars for the crackling of the aged birch logs. I've given most of my other fireplace DVDs away, but I think this is the one I'll keep.

The only thing I wish is that they had filmed the fire from a greater distance instead of retaining a close-up shot of the logs. The logs could also be more artistically arranged in the fireplace. Looping would be nice, but I do enjoy seeing a fire from start to finish instead of just a fireplace repeating the same scenes.

~The Rebecca Review
Sweet Sleep, January 17, 2007
Soothing baths are always helpful when trying to get to sleep faster. This moisturizes and heals with essential oils. Add this to the bath along with any of the other bath products from Lush to turn bathing into a silky experience.
Adding a bath melt to your evening bath makes it a sensuous and silky experience. The water seems to glide over your skin in a more sensuous way and while the almond oil moisturizes your skin, the sandalwood and chamomile essential oils helps you to relax and forget the daily drudgery.

With a bath melt, you enter the land of exotic princesses sinking into mysterious milky perfumed baths. Of course you will want to try Skin Sin lotion to enhance the experience. As you emerge from the tub, you may notice you don't need any body cream at all, but what fun would that be? Instead of cream, you may also want to try one of the massage bars.

~The Rebecca Review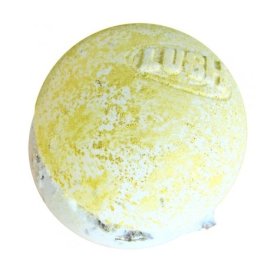 Intoxicating Lavender Bath, December 11, 2006

Depending on your mood (and the time of day you take a luscious bath with the Golden Slumbers bath ballistic) you could either end up feeling especially sleepy or especially interested in going out on a date or staying home swapping massages with the lovely LUSH massage bars. The comforting warmth of the bath with generous quantities of lavender oil and lavender flowers is blended with chamomile oil and Neroli oil. The Golden sparkle is pretty, but washes off easily.

Most of what you feel while in the bath is the lavender blossoms tickling your skin as you move about. The bath ballistic won't give you any bubbles, so a bit of a bubble bar should do the trick. Follow this bath with the lovely Sleepy Head massage bar for an even more dreamy sleep. The Therapy bar is great for couples or any of the bars are fun just to spoil your skin with rich dreamy oils and cocoa butter.

If the little bits of lavender don't sound appealing, then you might prefer the Sex Bomb ballistic with rose petals or one of the buttery bath ballistics without the flowers/herbs. The LUSH bath ballistics are so fun to use and instead of standing over the tub dropping in essential oils, you just toss one of these in the tub and watch is spin around in the water, fizzing your bath into a supremely luxurious experience. Golden Slumbers is especially moisturizing, skin soothing and relaxing. Invite your partner to scrub your back with some lovely sea salts and then promise them a massage later. This bath ballistic could be the start of a very lovely relaxing evening. Spoil yourself, you deserve it.

~The Rebecca Review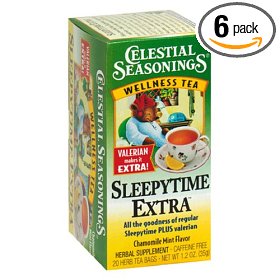 Celestial Seasonings Sleepytime Extra
Minty Chamomile for Sweet Dreams, September 26, 2006

Valerian and Chamomile are blended with spearmint leaves, lemon grass, hawthorn berries and orange blossoms to create a delicious tea to savor late at night before you drift off into dreams. This tea is much more effective than regular Sleepytime and I can say this because my sleep cycle has been fairly regular with much fewer nights of tossing and turning. You may also find that your mood the next day is rather mild and you feel more relaxed in general. This could be due to getting a good night's sleep for a change or it could be that the valerian has a lasting effect. Valerian is a very effective herb if you can't get to sleep and this tea is highly recommended for insomnia. Unlike sleeping pills, you won't feel groggy the next morning. Blend in a little lavender or orange blossom honey to enhance this deliciously mild minty tea.

~The Rebecca Review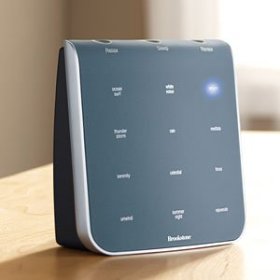 Sweet Sleep and Relaxing Escapes, December 27, 2006

"Alpha waves indicate an alert state with a quiet mind, like a person who has completed a task and sits down to rest." ~ pg. 15

The Brookstone "Tranquil Moments Sound Therapy System" is a highly portable and soothing sleep aid. This will work on four AA batteries, which means you can take it with you anywhere or use the AC power adapter. You can also use this with headphones although the rich omni-directional sound on this system is excellent.

This sound system can be used for relaxation, sleep or renewal. The technology used to create "Tranquil Moments" is based on 23 years of research. Five digitally recorded nature sound tracks (Ocean Surf, Rain, Thunder Storm, Summer Night, Stream) and seven scientifically engineered sound programs (Unwind, White Noise, Rejuvenate, Meditate, Celestial, Serenity, Focus) help you to create soothing environments for your soul.

"Theta waves reflect a state of mind that is attuned to intense creativity, visualization, imagination and problem solving in a non-sleep state and emotional healing in the sleep state." ~ pg. 14

Each acoustic experience can be enjoyed for as long as you like or you can set the time for 30, 60 or 90 minutes. The sound will then shut off automatically and this works well when using this to fall asleep fast. When using the auto shutoff options, the volume will gradually decrease during the last 10 minutes of the selected program. To select the programs, there are three buttons: Relax, Sleep, Renew. Each main section has four options to enhance your experience. The volume controls are easy to use and you can also change the brightness of the backlight on the front panel.


Sweet restful music with the hint of lullabies...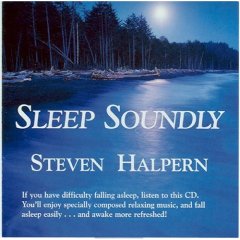 "Delta waves are associated with the deepest levels of physical relaxation. Delta is the rhythm of dreamless sleep and its presence usually corresponds with physical rejuvenation and healing."

Relax - You can choose from Ocean Surf, Thunderstorm, Serenity and Unwind. Soothing musical instruments, ancient Indian Tamboura, gentle rippling streams, thunder and rain on a remote lake and relaxing Oceanside environments lead you to deep relaxation. In Serenity, the sounds activate ALPHA brainwave patterns to promote an enjoyable relaxation experience.

Sleep - The White Noise option sounds like the Niagra Falls! The waterfall is great for masking unwanted background noises. The Rain option is raindrop perfection and "Celestial" takes you to faraway places where deep pulsations and string instruments help to lead our mind into a DELTA-brainwave state. This encourages sleep and the Summer Night also has sounds recorded by NASA with calming nature environments.

Renew - Mountain streams, Tibetan singing bowls, birds, NASA recordings and an Austrian zither makes renew especially interesting. The sounds activate THETA brainwaves to create ideal meditation states.

I've wanted one of these for years and it seems Santa finally got my letter! I also use this along with a Pearlessence Theara Mist Air Therapy Fountain Mister (ASIN: B000G7SJUA) and when I listen to the thunderstorm, I put pine and fir essential oils in the mist. You can create all sorts of moods with aromatherapy and sound therapy. This unit is perfect as a companion while reading, while falling asleep and can provide a relaxing environment while traveling. A cup of tea (Celestial Seasonings Sleepytime Extra) and some essential oils (Forces of Nature Organic French Lavender is lovely) enhance the experience. For even deeper sleep, I can also recommend Hylands Calms tablets and "Essense of Vali," a blend of essential oils you can buy as a mist or oil.

Since stress can damage more than your peace of mind, it is worth looking into items that help you relax and renew. This unit will help you fall asleep faster, but it will also help your body heal and will give you the tools to move from the harried pace of every day life to a tranquil escape where you nurture body and soul.

~The Rebecca Review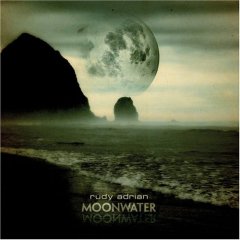 Warm Ambient Skies, December 25, 2006

Soft ambient lights fall from the sky like twinkling stars descending to earth. A refreshing stillness permeates this album with soothing acoustics and expansive invitations to mesmerizing relaxation. Like a warm mist, MoonWater sweeps across stillness embracing moody textures and unveiling invisible dimensions of soul escape. The consistent mood throughout makes this perfect for relaxation, meditation, contemplation and inspiration. Rudy Adrian creates music you can sink into while your spirit rises within you to a new clarity. Truly Magical!

~The Rebecca Review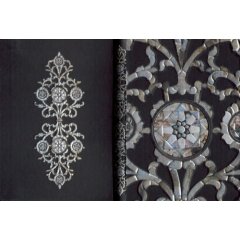 Back/Front of Journal

Paperblanks Crystal Flower Journal
Inspires Creativity, June 1, 2006

Are you inspired by the beauty of book covers? The picture here truly does this book justice. When it arrives, the colors are slightly less purple (see scanned picture) and a little more rose and blue, but still inspiring with a mother-of-pearl glossy sheen and silvery iridescent highlights. Unique features include a memento pouch, like an envelope at the back of the book. The pages are also acid-free.

There is a ribbon page marker, but also an elastic band the keep the book closed. This helps to keep the pages safe if you like to carry a book around in your pocket or purse. I can think of many uses for this book including collecting poetry, quotes or writing your most intriguing thoughts.

I'll be using this book to collect essential oil recipes for the bath. I like collecting oils and then figuring out which scents I like best. This is a perfect book with 176 pages that will give me plenty of room to write recipes for perfumes and bath products. Now I have to find a pen worthy of writing in this beautiful book...

~The Rebecca Review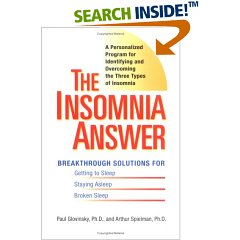 Review to appear soon...


Make Your Bed Cozy Warm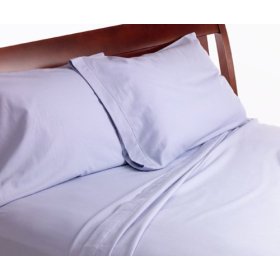 The Company Store Down Comforter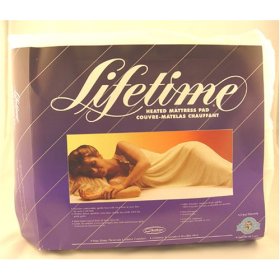 Quotes, Poems & Passages
We cannot tell the precise moment when friendship is formed.
As in filling a vessel drop by drop there is at last a drop which
makes it run over; so in a series of kindnesses there
is at last one which makes the heart run over.
~James Boswell (1740-1795)